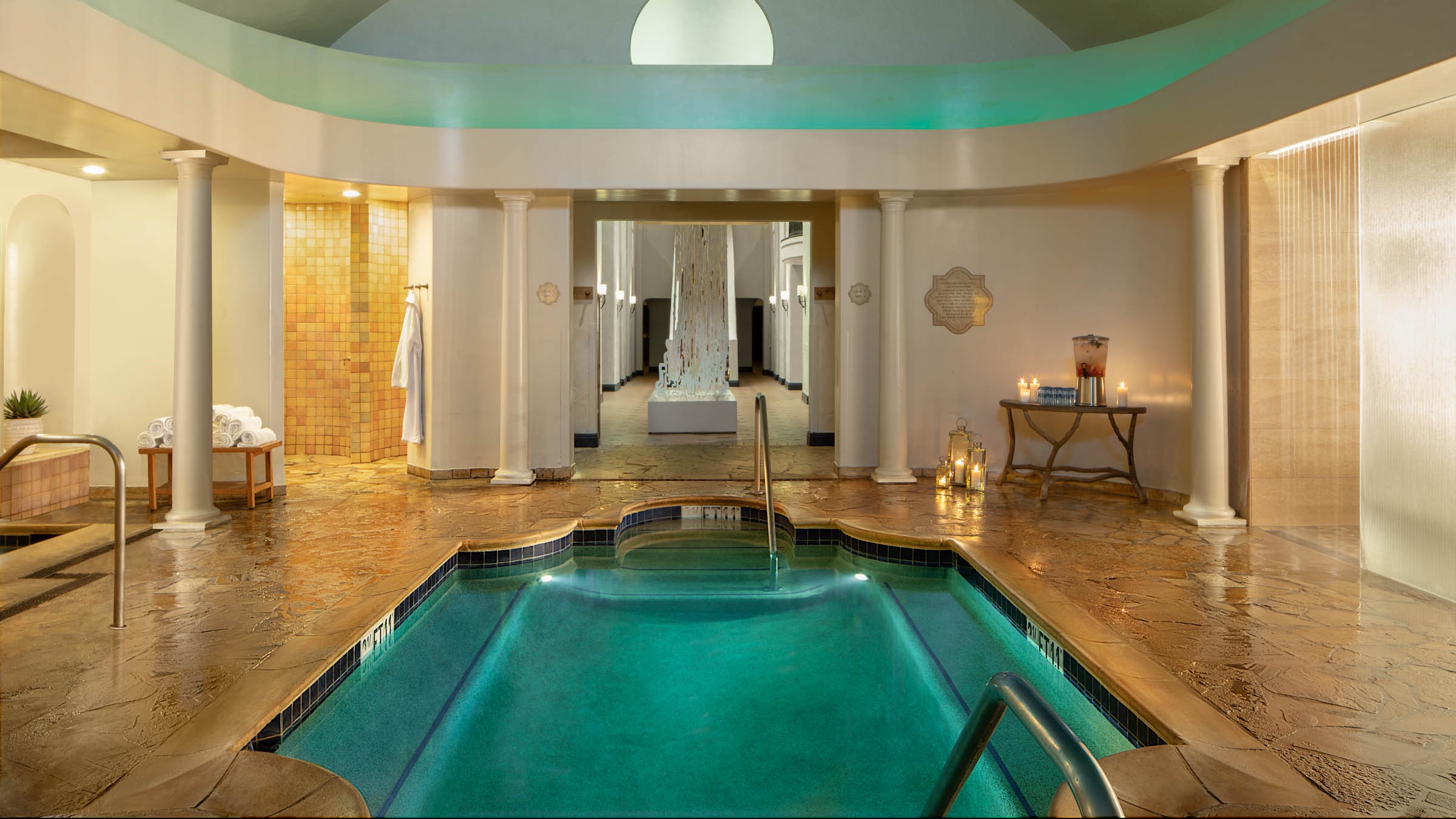 10 Steps to

Total Wellness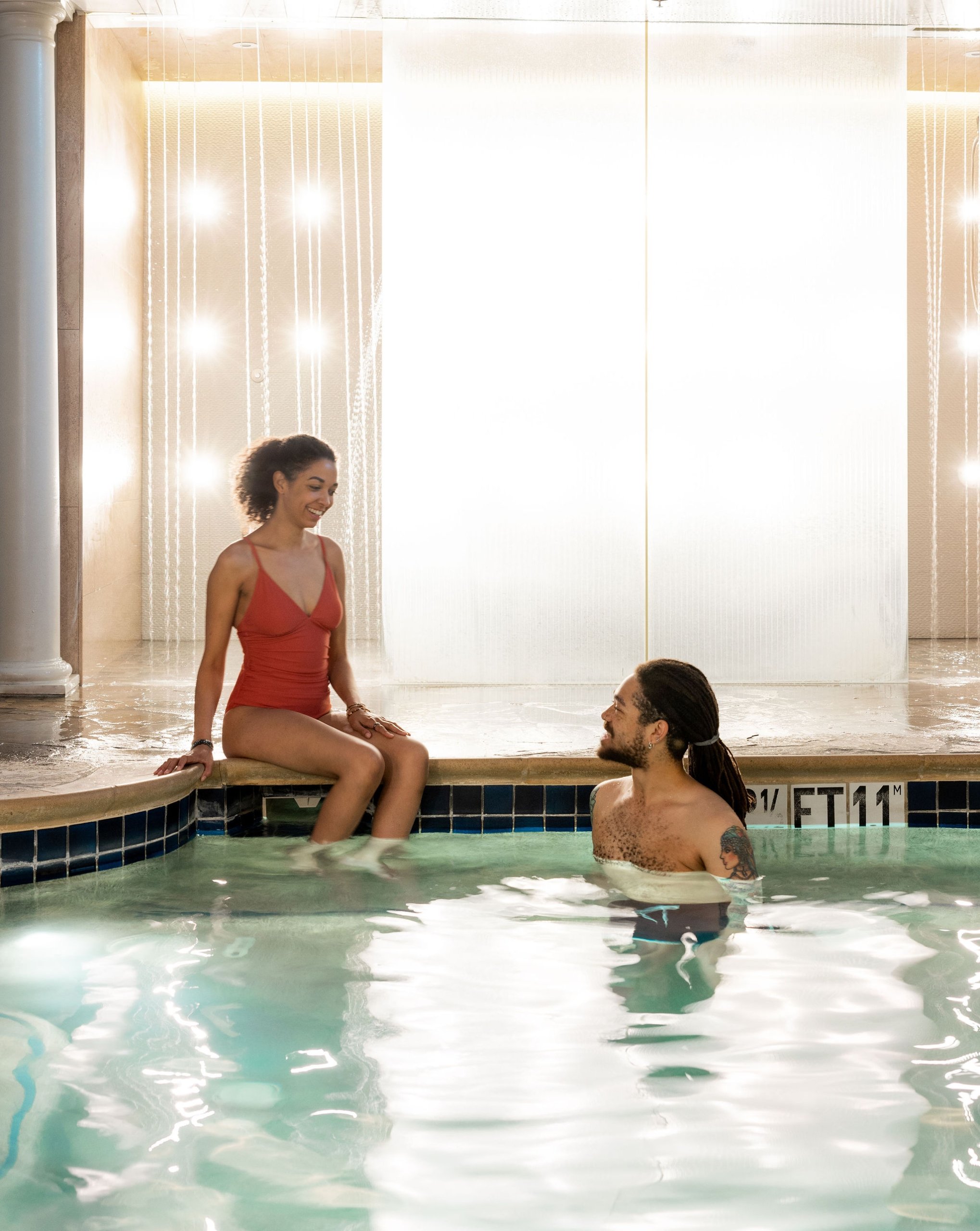 Steps 1-4
Step 1 – Shower and grape seed exfoliation
Use our locally produced organic scrub to slough away dead skin to revitalize the skin and aide the absorption of minerals from the pools.
Step 2 – Halotherapy Sauna | 5 to 10 minutes | FIRE
Open up the airways and enhance the skins reparative properties.
Step 3  – Cool Shower or Cold Drench | 1 minute | ICE
A cool shower to lower your temperature and further increase circulation and vigor
Step 4 – Roman Style Mineral Pool | 10 minutes | FIRE
From our own geo-thermal spring this pool is rich in 27 minerals hailed to aide many ailments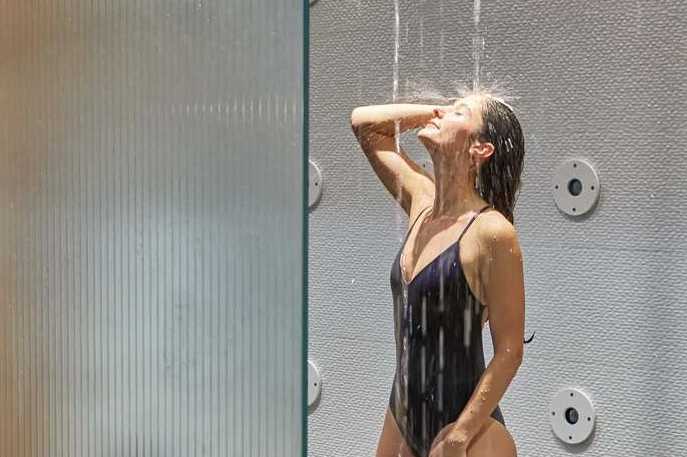 Steps 5-10
Step 5 –  Cool Shower or Cold Drench | 1 minute | ICE
A cool shower to lower your temperature
Step 6 – Aromatherapy Steam Room | 5 to 10 minutes | FIRE
Increase circulation and eliminate toxins in a bath of Eucalyptus steam essence
Step 7 – Cool Shower or Cold Drench | 1 minute | ICE
To further increase circulation and vigor
Step 8 – Roman Hot Pool | 5 to 10 minutes | FIRE
Hot restorative waters relax, and soothe the nervous system.
Step 9 – Cool Shower or Cold Drench | 1 minutes | ICE
To further increase circulation and vigor
Step 10 Relaxation Room or Lounge Chair 10 minutes or longer
plan your visit
Spa Day Access*
The Bathhouse, Bathing Ritual and Locker Rooms are open to resort and day-guests (Restrictions apply, subject to availability).
Resort Guests: $49 daily charge per person* – Available from 9am-6pm
Non-Resort Guests: $149 daily charge per person* – Available from 9am-6pm
*This fee is waived for non-resort guests scheduling Spa services Monday – Thursday (excluding holidays; based on availability; blackout dates may apply) which must meet the minimum service value from $199 – $229. Advanced reservations are required. Weekend services (Friday – Sunday) hold a Spa access charge of $59 in addition to the service price; this will be added at check out.
Treatment values for non-hotel guests: Monday – Thursday from $199 – $229
Health Matters

Please inform us of any health considerations at the time of booking. Guest who are pregnant must be past 12 weeks to partake in the services safe during pregnancy. Please notify us if you are pregnant or breast feeding. The consumption of alcohol before, during or directly after spa treatments is not recommended as the effects of alcohol will increase with the heat from the thermal water. You will be asked to complete a medical history form 24 hours prior to arrival so we can better customize your experience to your needs.
Spa Arrival and Etiquette

We recommend that you arrive 30 minutes before your first scheduled appointment to relax, familiarize yourself with the facilities, and experience our bathing ritual. Please note that all treatments end on time, regardless of start time. Please leave jewelry and other valuables in your room safe or the hotel safe.
Spa Environment

The Fairmont Spa is an adult sanctuary. Guests must be 18 or older. For your peace and privacy, cell phones and other electronics are not encouraged. Please consider the sanctuary of our other guests if you take calls. No external music is permitted in the spa facility.
Exclusive Offers and Updates from Fairmont Sonoma