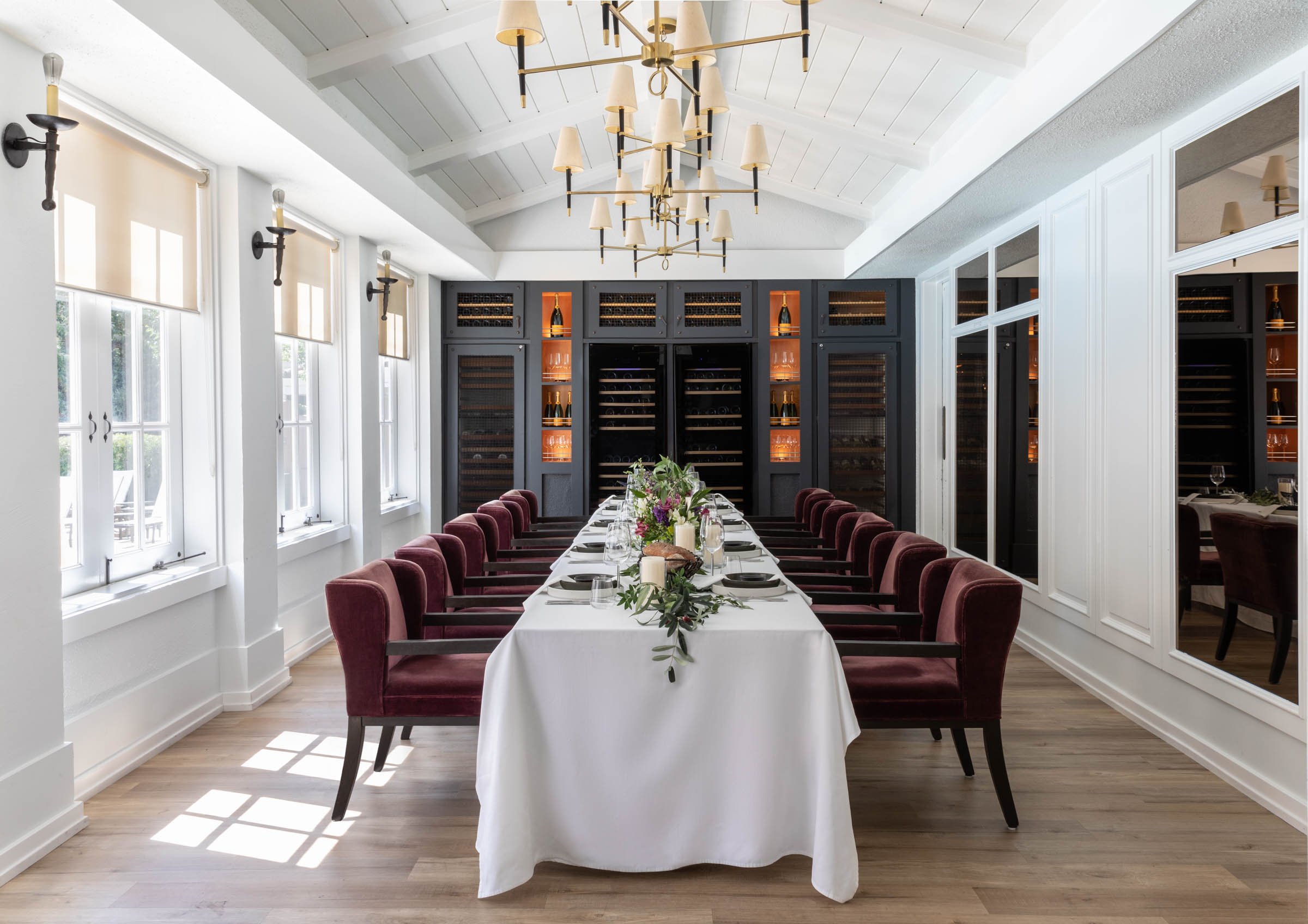 Santé Private Dining Room
The Santé Private Dining Room (PDR) is located just off the hotel's signature restaurant and features vaulted ceilings, bright natural light, and sliding doors to create a private atmosphere. This space is perfect for an executive meeting or intimate dinner.
Creekside Lawn
Nestled between chef's garden and main pool, shaded by 100 year old Redwood and Eucalyptus trees, ideal for cocktail receptions, outdoor yoga classes or team building events.
The Pavillion
A blank canvas to create and inspire your perfect event whether it be corporate or social. The Pavilion Room has windows facing the Resort's Oak Tree and was recently upgraded with a beautiful tent liner and four wrought iron chandeliers.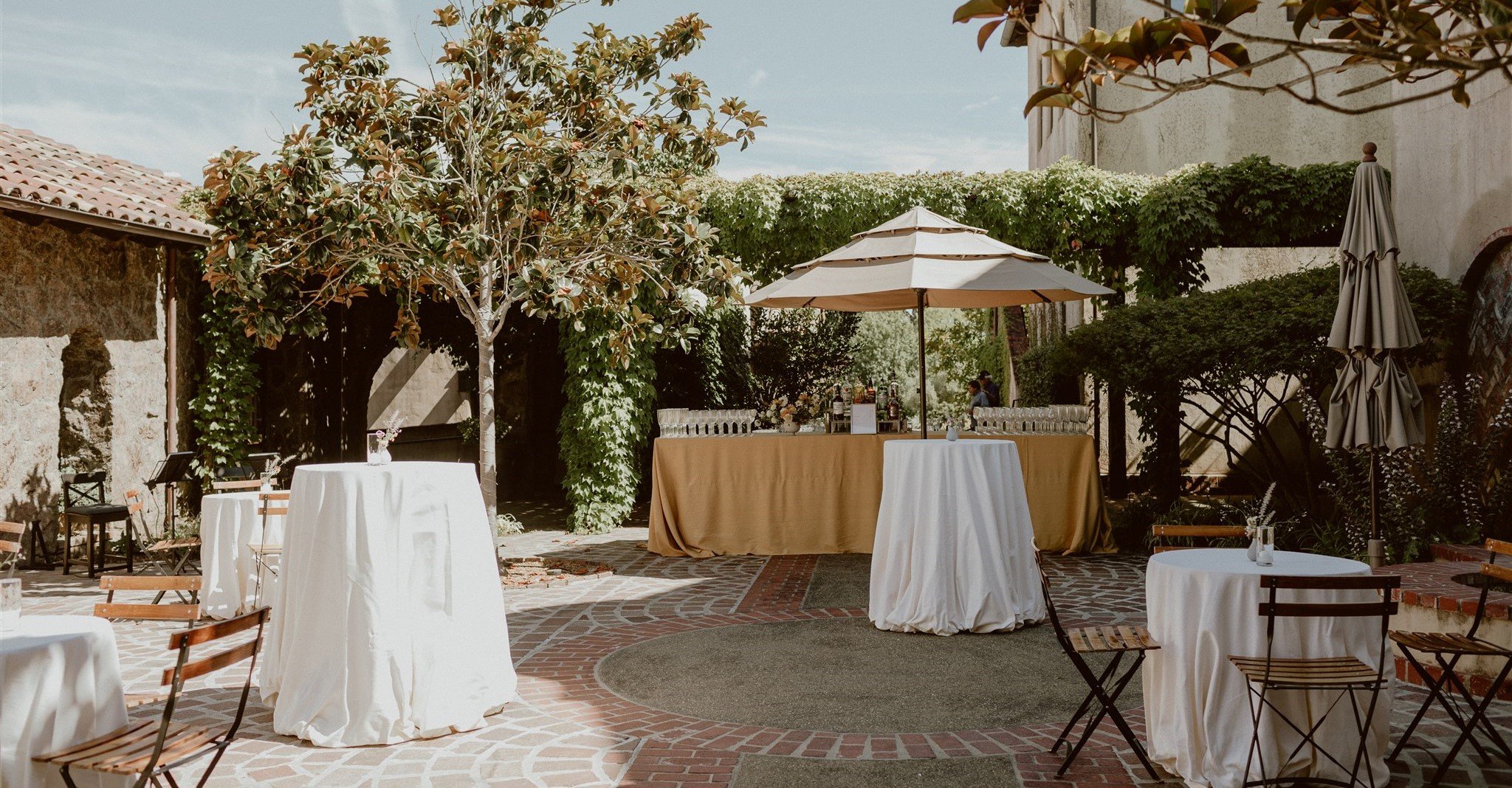 Golf Club Courtyard
Beneath ancient redwood trees and lush landscape, the Creekside Lawn captivates that "laid-back luxury" vibe of our Wine Country destination.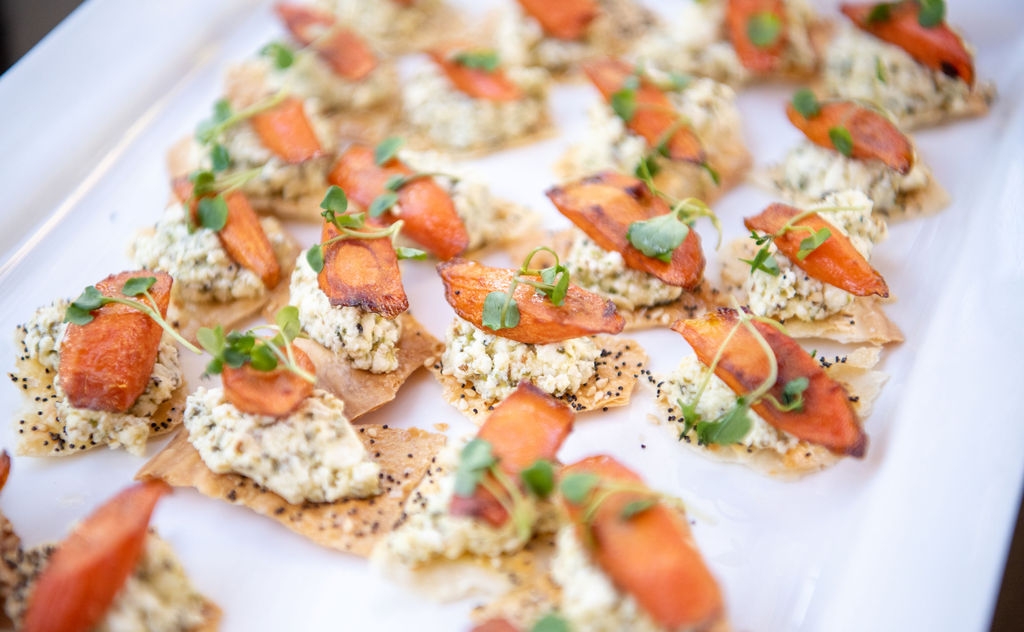 Our renowned culinary team offers a truly authentic taste of the California region, with dishes inspired by the Bay Area's fertile grounds, rolling hills, crisp breezes and nearby ocean's riches.
Your Dream Event Awaits
From curating menus to picking the perfect venue for your event size, our team is standing by to help you plan the wedding of your dreams.
Tell us a little bit about your special event and how we can assist.
"*" indicates required fields
Exclusive Offers and Updates from Fairmont Sonoma